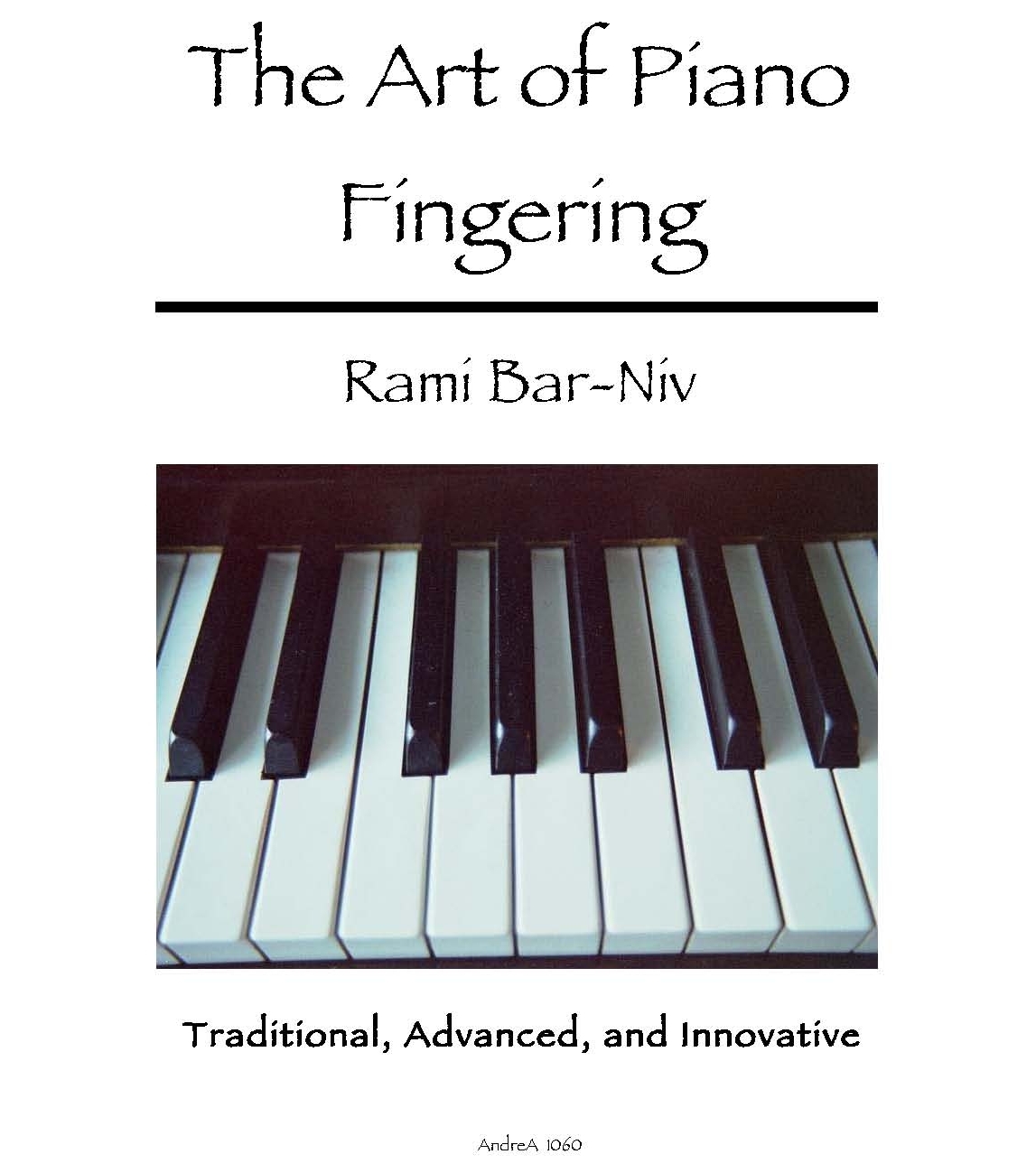 "The Art of Piano Fingering" by Rami Bar-Niv, fills a tremendous void in the realm of the pianistic world. Published in 2012, it is the first book of its kind in the 303 year history of the piano.
Order a copy; you will be immensely grateful you did.
Click here to see full review
Dr. Walden Hughes,
Professor of Piano,
Northwest Nazarene University
♪♪ ♫♫ ♬♬

This book is truly the first of its kind, and it is perhaps three hundred years overdue. The depth of coverage will surprise even the most accomplished pianists.
Jeremy Todd, amateur pianist
Rami's new book on fingering is a "must have"! I highly recommend it to everyone in the group.
Kevin Coan,
Moderator of the E-group "Piano-Teachers"
♪♪ ♫♫ ♬♬

I highly second that recommendation.
Linda Kennedy, a piano teacher